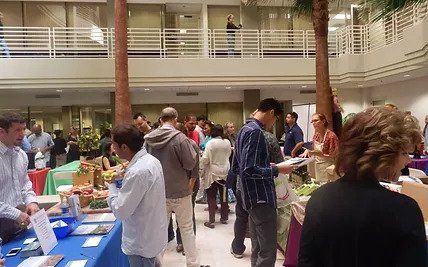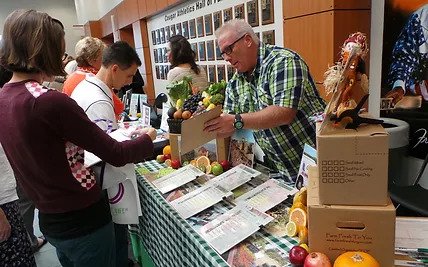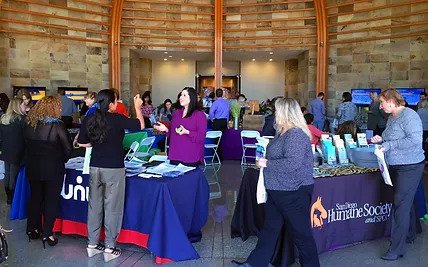 The Health & Lifestyle Expos that we produce are designed to be fun, interactive and educational for those who attend. Offering free health screenings, food samplings, prize drawings, music and the like.
Enjoy an opportunity to meet the employees of local companies face to face in an environment where they are comfortable, and help educate them on how they would benefit by association with you and your business or practice.
Do you offer a product or service that is Health or Lifestyle related? If the anwser is yes, this may be the opportunity for you.
Give us a call to get acquainted and we'll share with you how our program works…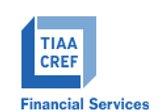 Exhibitor Testimonials
"We have been very fortunate to be an exhibitor with Spice of Life, since 2013. Spice of Life has allowed us to engage with, network with and educate various employers, employees, organizations and educational institutions about our program, through their various expos. The Health and Lifestyle Expos are truly a warm introduction by Spice of Life to their clients, providing instant credibility for the exhibitors. They have an excellent team of professionals that are courteous, engaging and fun to work with."
– G. Yvette Meneses Tuition Field Consultant TIAA-CREF Tuition Financing, Inc.
Exhibitor Testimonials
"Spice of life has provided great networking opportunities coupled with excellent exposure to a very targeted and captive audience. Spice of Life's events have proven to be the best opportunities I've experienced in over 10 years of exhibiting at various shows."
– Wally Bennett Account Executive Farm Fresh to You